Welcome to Experience Qatar's Team Building Programs!
Unlock the potential of your team through unforgettable experiences with our expert-led Team Building Programs. With over 10 years of excellence in facilitating team cohesion and growth, we are thrilled to introduce our range of engaging activities that will leave a lasting impact on your team dynamics.
Why Choose Experience Qatar for Team Building?
At Experience Qatar, we understand that every team is unique. Our multinational team brings a wealth of cultural understanding and diverse perspectives to curate team building programs that resonate across boundaries. Our decade-long experience ensures that we are not only well-versed in team dynamics but also deeply familiar with the stunning landscapes and cultural tapestry of Qatar.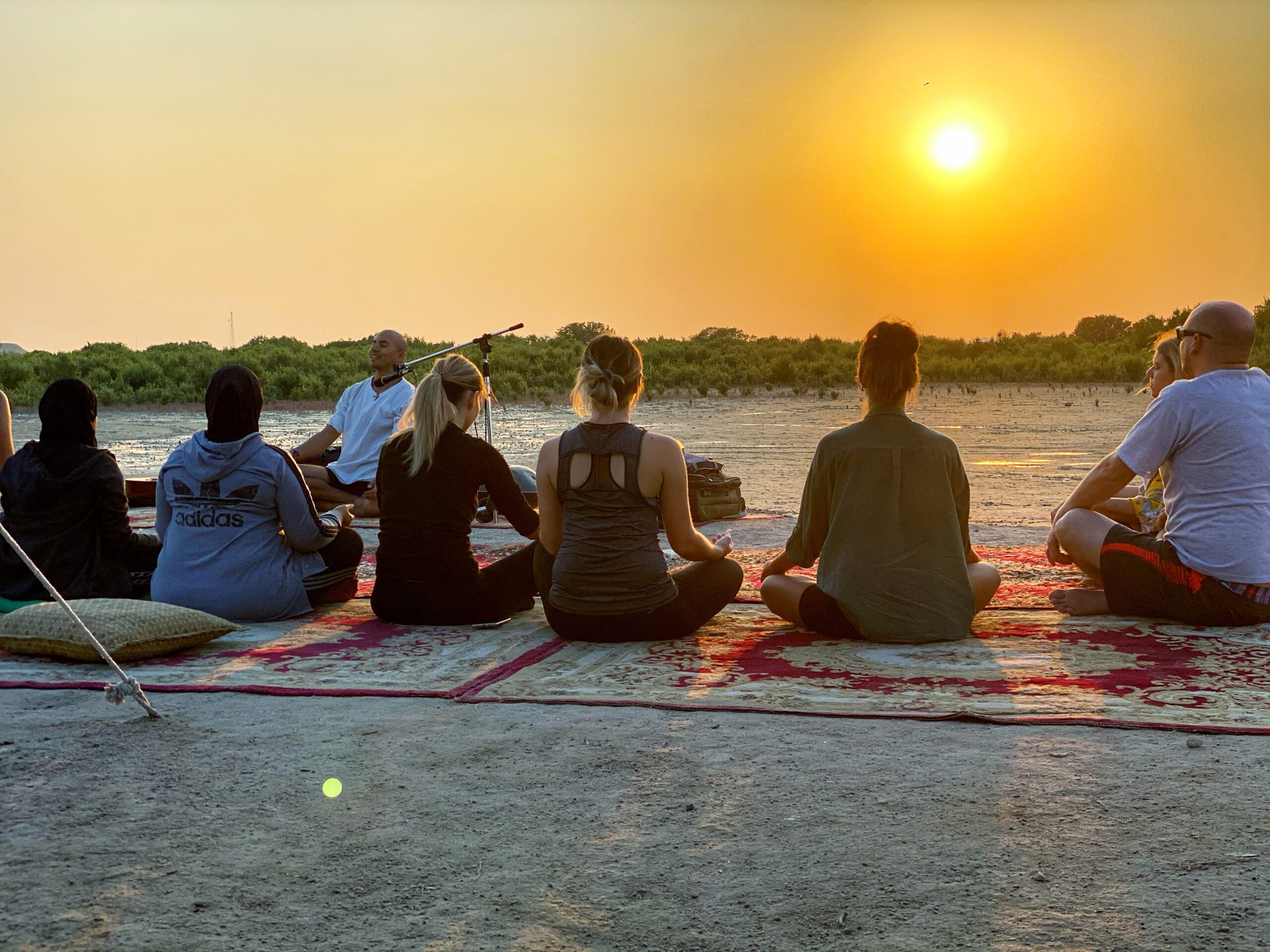 One size doesn't fit all when it comes to team building. That's why we offer the flexibility to tailor-make your team building program to perfectly align with your team's goals and preferences. Whether you're aiming to foster collaboration, enhance communication, or simply have a fun bonding experience, we've got you covered.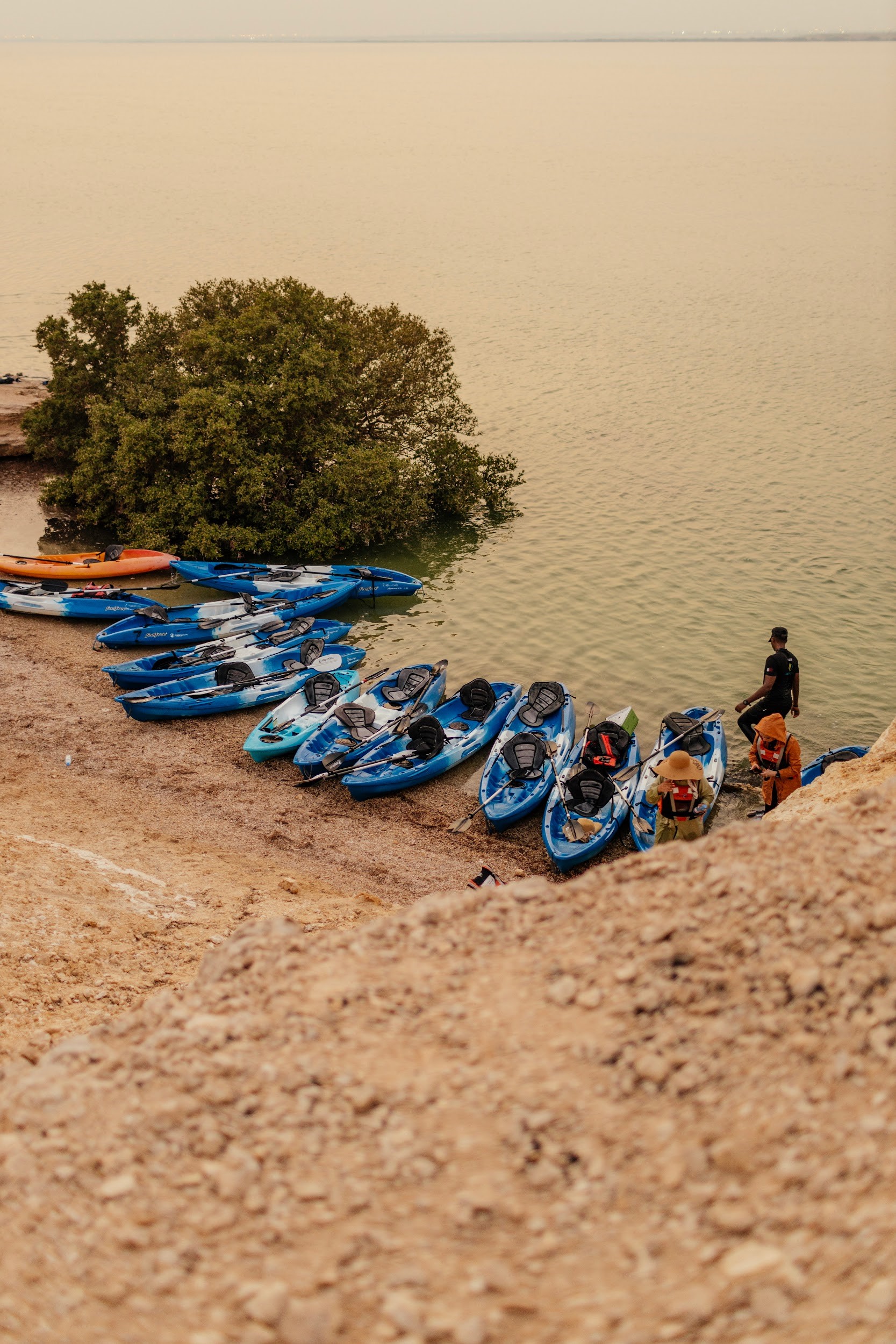 Our Team Building Programs
1. Treasure Hunt in Souq Waqif: Immerse your team in the vibrant atmosphere of Souq Waqif as you embark on an exciting treasure hunt. Explore winding alleys, solve clues, and work together to uncover hidden gems, all while experiencing the rich culture and heritage of Qatar.
2. Survival Camping at Purple Island: Take your team out of their comfort zone and into the lap of nature. Our survival camping experience at Purple Island will challenge your team's problem-solving skills, adaptability, and teamwork. Bond around the campfire as you conquer the great outdoors together.
3. Outdoor Activities and Kayaking at Purple Island: Engage in a day-long adventure at Purple Island, filled with invigorating outdoor activities and kayaking. Foster teamwork and build trust as your team navigates through exciting challenges amidst breathtaking natural scenery.
4. Treasure Hunt on Purple Island: Uncover the mysteries of Purple Island through a captivating treasure hunt. Let your team's creativity and collaboration shine as you decode clues and unveil the island's hidden treasures.
5. Campsite Activities at Inland Sea: Extend the thrill of a desert safari with an immersive day of activities at our campsite in the Inland Sea. From sand dune challenges to team-building games, this experience promises camaraderie and memories against the stunning desert backdrop.
Elevate Your Team's Potential with Experience Qatar
Discover the power of teamwork in the heart of Qatar's unique landscapes. At Experience Qatar, we are committed to delivering team building programs that transcend cultural boundaries, challenge comfort zones, and inspire lasting connections among team members.
Are you ready to embark on a transformative journey with your team? Contact us today to discuss your tailored Team Building Program and unlock the true potential of your team like never before.